Work must be conducted as a business or you will be out of work. Advertising is an important part of any business.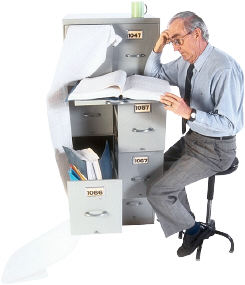 Ridiculous as it may seem, too many professionals do not realize they are in business and that they must advertise, learn business skills, examine the market and competition.
Just because corporate abuses make the news does not mean business is inherently unethical. There are bad apples in professions too. Businesses can be ethical and make the world a better place.
If you think advertising is unprofessional, consider the following.
Professional associations permit members to advertise their services, in ads that are ethical, honest, and in good taste.
Prestigious professional journals contain ads.
Not advertising deprives people of your services and products.
The key is to advertise within professional ethical guidelines.
Find out how Web Sites and Sound Bites® can help you advertise ethically.
Need more reasons why you should publicize your work?