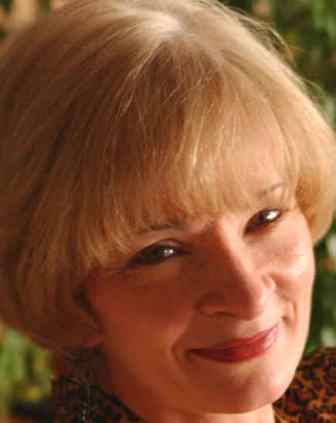 as a psychologist in new york, i have known for many years of your reputation and expertise in the area of website development, marketing, and coaching for public speaking in the field of psychology. your experience establishing websites for other psychologists assured me that you had the skills to do it well.

i can't thank you enough for your help in creating my website. you were very responsive to my requests and needs, which were somewhat complicated since it involved publicizing my campaign platform and my private practice, and, uniquely, helping me to display some of my wildlife and nature photography and creating links to worthy charities that support african wildlife conservation organizations that i am deeply committed to helping. your suggested colors and layout beautifully displayed the african theme on my website and my wildlife photography.

your experience as a psychologist yourself, with very impressive credentials and experience i might emphasize, made you very aware of my needs as a psychologist to create an effective website for my professional activities. you are also highly aware of the ethical issues, and a good advisor, regarding the use of the internet as a marketing tool for psychologists. this is an area you have highly researched so that you can give psychologists sound advice.

your computer technical expertise is impressive (including your knowledge of photoshop). lacking these computer technical skills myself, you were very patient in explaining things to me until i "got it." there was no such thing as a "dumb question" when i talked to you. my understanding of my computer has increased, and i feel confident that i can call you when i get stuck in the future.

one of the characteristics that sets aside an experienced professional in a technical field, from someone less experienced or less ethical, is the ability to accurately estimate the costs of a job. this is another one of your skills, which cannot be emphasized enough! your estimates were accurate, and your fees were very reasonable. thank you again.

in addition, you did the job in a very expeditious manner. i felt like i was a priority in your work. manner. i felt like i was a priority in your work. while i am sure you had other clients, i always felt that my requests and needs were important to you. you made time for me, responded speedily, and were diligent in your work. your responsiveness to my needs was evident in involving me in the process of creating the website by showing me drafts for my input and approval, and in your generous sharing of your knowledge and expertise, not just in website design, but also in the area of the ethical use of the internet. you were also flexible to best meet my needs and preferences. i know from experience that not everyone can do that!

i am very proud of my website! while it has just recently been posted, already i am receiving positive responses.

i look forward to working with you to further develop my computer skills and public speaking skills in the media.

you are a gem! you have found the perfect niche where your skills shine bright!

i will readily recommend you to anyone who needs help with website development. i have already recommended you to the nyspa division of clinical psychology to provide a workshop on public speaking skills for psychologists, and a workshop is now planned for march 2006.

thank you so much! i look forward to our continued work together.

dated: november 24, 2005
catherine masterson, ph.d., president, clinical division,
new york state psychological association
(2 years later) as internship director, internship applicants "googled" me and found my web site. they were very impressed! you deserve the credit. you are a gem!