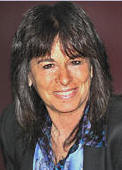 Thanks SOOOOOOOOOOOOOO much. I am VERY impressed and delighted.
Here are quotes from professionals who have seen my web site:
"Fabulous website, Karen! Looks and sounds excellent- clear, comprehensive, easy to navigate, very well written."
"You website looks GREAT, Karen!!! :) Congratulations!!"
"I was very impressed, Karen. You've come a long way and seem to enjoy all your endeavors...I enjoyed the interview...and, as always, you presented it beautifully."
"What an extraordinary achievement in self-disclosure, self-understanding, and self-recommitment this is, Karen! THANK YOU so much for sharing it. It is a model of the kind of statement which each of us should strive to compose, about where we have come from, where we are, and where we are going. But yours is informed by so much knowledge -- and wisdom! I am inspired by your courage and caring." Ronald Gross, Co-chair, University Seminar on Innovation, COLUMBIA UNIVERSITY
"Excellent website! Thorough and interesting, easily navigatable."
"Great website. Thanks for adding the newsletter to it."