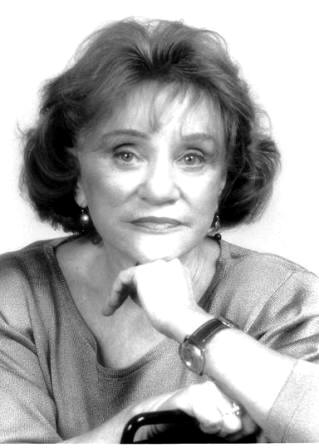 To Whom It May Concern:
I whole heartedly recommend the web design services of Dr. Carol Goldberg. She designed a complex web site for me which encompasses various functions: It features books I have written, my clinical practice as a psychologist and my availability as a speaker. The result was a clear, attractive comprehensive design. Dr. Goldberg achieves her results through a multi-faceted approach.
Comprehensive Approach
Dr. Goldberg begins her task by developing a comprehensive marketing plan and then proceeds to present each aspect clearly. She is well versed not only in computers but also in the marketing aspect of business. In my case, her professional experience as a psychologist enabled her to understand how to promote my clinical practice. In addition she was in tune with the details of marketing aspects of my books. For instance, since I decided to sell copies of one of my books myself over the Internet. she suggested that my personally autographing these would serve as an additional incentive for buyers. She kept an eye on minor but important practical details such as advising me to obtain a P.O. Box so that buyers could order books and pay by check.
Appeal of Site
Dr. Goldberg produced a site for me that is extremely well focused, visually attractive and easy to navigate. Even unsophisticated computer users have no problem finding their way around the site. It is streamlined and uncluttered, yet communicates a large amount of information. It shows intelligence, creativity, logic, artistic merit and meticulous attention to detail.
Impressive Professional and Personal Credentials.
Dr. Goldberg's experience is by no means restricted to psychology. She has had vast experience with professional and business people and has an excellent grasp of their work. As a licensed professional who has chaired professional marketing committees, she knows how to promote diverse work in an ethical manner. She has served on professional ethics committees (statewide for psychologists and an interdisciplinary organization of attorneys, financial and health care professionals.)
On a personal level, Dr. Goldberg is always pleasant, patient, highly reliable and extraordinarily thorough. She is creative, yet always open to suggestions. She is readily available to answer questions and to give explanations which facilitate the understanding of web sites, computers, the Internet and site statistics.
Prior to consulting her, I had consulted another professional. The result had been a visually unfocused design unclear as to its purpose. In contrast, I am most pleased with the web site that Dr. Goldberg created for me. I have received a great number of unsolicited laudatory comments by people who have seen it. If you wish to see for yourself, you can find it at: www.doritwhiteman.com. Dr. Goldberg is en excellent web designer and I recommend her most strongly.
Sincerely yours,
Dorit B. Whiteman, Ph.D.