You've already seen a sample Dr. Goldberg did for Web Sites and Sound Bites?/sup>...this site. Here are other samples, with introductory comments.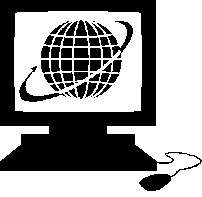 You can look at each site by clicking on its www name, maximize the new window that opens, and return here by clicking x at the top right of the new window.
The following sites were designed by Dr. Goldberg for very busy and experienced clinical psychologists. Since the best recommendation is a satisfied customer, a reference letter from each is included. While these samples show the quality of her work, web sites she designs do not have to have the quantity of information these sites do nor are they only for experienced, prominent professionals. Beginners and businesses of all sizes are welcomed...and get care, creativity, and customized web sites. For those who have web sites, which are not accomplishing their goals, Dr. Goldberg revises sites, with improved search engine optimization.
The first six web site samples are for psychologists, who are leaders of national and state psychology associations.
Dr. Goldberg designed a web site for Dr. Katherine Nordal, when she was a psychologist in full-time independent practice (now has one of the top positions with the American Psychological Association, as Executive Director for Professional Practice). The web site is streamlined, yet conveys a tremendous amount of information. It is easy to navigate to find out about Dr. Nordalís private practice, numerous leadership positions in the American Psychological Association and other organizations, advocacy as a U.S. Congressional Science Fellow, awards, extensive community service, personal interests, and resource links. This web site illustrates how careful organization, photos, and visual simplicity can clearly, attractively, and uniquely communicate a busy professionalís accomplishments.
A letter of recommendation from Dr. Nordal
Dr. Goldberg designed a web site for Dr. Catherine Masterson, who served as Secretary of the New York State Psychological Association with over 3,000 members. While the site focuses on Dr. Masterson's private practice and accomplishments as a psychologist, Dr. Goldberg was so impressed with Dr. Masterson's wildlife photography and enthusiasm for Africa that she incorporated these into the site. Be sure to see a sample of Dr. Masterson's beautiful wildlife photography, which is a vicarious trip to Africa.
A letter of recommendation from Dr. Masterson
Dr. Dorlen had a web site with which she was not pleased so Dr. Goldberg developed a web site and logo for Dr. Rosalind Dorlen, as per her request for a sleek, sophisticated site. Thus, minimal words and bulleted lists present her substantial private practice and leadership experience, as former President of the New Jersey Psychological Association, developer of statewide programs, and service on American Psychological Association committees. She used the beautiful color of a dress Dr. Dorlen wore in her bio photo as a background color for the site. On the media page, there are samples of Dr. Dorlen's many interviews, including in national media venues.
A letter of recommendation from Dr. Dorlen
In showing Dr. Northman's credentials and honors, national and statewide leadership, solution-focused therapy and child custody forensic specialties, and sophisticated tastes, Dr. Goldberg incorporated photos and colors of his very attractive office. She also used quotes from Dr. Northman, which were in his previous brochure.
A letter of recommendation from Dr. Northman
For clients who do not enjoy technology, even viewing and reacting to site drafts as development proceeds, this web site is an example of a site Dr. Goldberg did entirely, with the client only supplying a photo and a c.v. Dr. Hochberg, is a very experienced psychologist, with honors and state and national leadership positions, who had neither the time nor the inclination to become involved with computers so she delegated it all to Dr. Goldberg and got this completed web site within a week.
A letter of recommendation from Dr. Hochberg
The next two psychologists want to publicize their books as well as their private practices and speaking. Much of the writing was delegated to Dr. Goldberg, such as extracting information from long curriculum vitae for narrative bios, from their books, and from book reviews, while some was written collaboratively. Although these web sites promote clinical practice and books, you can see each is unique and each reflects the psychologist's own personality, specialties and niches, and therapeutic styles.
Dr. Goldberg designed a logo for Dr. Crenshaw's metaphor for children who have oppositional behavior. She also developed fliers with registration forms for his workshops, wrote promos for his books, designed forms for online orders, and developed a shopping cart for his books, DVD, and videotape. She highlighted his books and their engaging pictures and provided samples of his play therapy techniques in ways visitors can easily spot and learn. Capturing the essence of his play therapy techniques and warm playfulness, are colorful photos of him with his puppets. To keep his site fresh as his work rapidly grows, she does updates for his workshops and speaking engagements when they become sold-out and new dates are added and includes announcements, reviews, and purchasing information when his new books are published.
A letter of recommendation from Dr. Crenshaw
Dr. Whiteman had a previous site by another web designer, which was ineffective, such as disorganized, information was difficult to find, and had dead links, and it was apparent the designer did not understand psychologists' work. Even though the following web sites are revisions of sites by other designers (as is Dr. Dorlen's discussed above), Dr. Goldberg designed the web sites you see entirely from a blank screen so they do not resemble the originals .
Dr. Goldberg designed Dr. Whiteman's site to be user friendly to an international audience seeking Holocaust information. Since English may not be their native language, they may have limited experience with computers and "mouse over" navigation, and some Holocaust survivors may have visual and coordination difficulties as they age, she included large navigation keys and lots of "click here" cues to help them navigate the site easily. To differentiate between the Holocaust and the clinical psychology parts of the site, Dr. Goldberg referred to author "Dorit Whiteman" and psychologist "Dr. Dorit Whiteman."
Dr. Goldberg wrote an invitation to Dr. Whiteman's Holocaust exhibit at a museum and to her opening lecture, complete with travel directions, on her web site. As soon as the exhibit left for a tour, she updated the site for freshness. Likewise, as Dr. Whiteman speaks throughout the U.S. and Europe and writes in international publications. Dr. Goldberg also wrote the promo for a sample chapter in Dr. Whiteman's forthcoming book for children.
A letter of recommendation from Dr. Whiteman
The next site is for a cognitive therapy center.
And the next six are for solo independent practitioners.
Dr. Pantaleno, a psychologist specializing with adolescents and their families, wanted a site in sync with his personality, commitment, and values. Dr. Goldberg took the time to get to know him and design a web site that shows his inspirational and sensitive writings, mindfulness approach, and love for music, which are unusually soft and effective approaches to tough acting-out adolescents. The site's clear navigation makes it easy for teens, families, and professionals to find suicidal prevention resources, including Dr. Pantaleno's availability. His letter of recommendation (link below) relates in detail his experience with the development of his web site.
A letter of recommendation from Dr. Pantaleno
Dr. Peeples has a solo practice, in which she does evaluations and therapy, for young children through geriatric ages. She requested a web site that is neat, organized, with easy to read font, and "to the point." While not wanting frills, she asked to personalize the home page with her favorite meditation. She wanted the site quickly and was amazed at how fast it got done.
A letter of recommendation from Dr. Peeples
Dr. Raymond has substantial information, since he specializes in clinical and forensic services and has offices in two states, yet wanted a site with a streamlined appearance. He also wanted to incorporate his favorite photos taken by a professional photographer, which he carefully matched to the feeling tone of each topic.
A letter of recommendation from Dr. Raymond
Dr. McSweeney wanted a site reflective of her mind-body-spirituality and creative arts specialties. Thus, she provided leaves she photographed, a specific shade of purple, and a photo demonstrating biofeedback, which Dr. Goldberg incorporated into the web site.
A letter of recommendation from Dr. McSweeney
It was a challenge to present Dr. Siegel's multitude of clinical
skills, professional interests, global perspectives, and international activities concisely. To do so, diverse elements are integrated around two themes:
Holistic Psychological Health for Individuals, Performers, and Families
Advocacy for Advancing the Status of Women Worldwide
The site is enriched with a half-hour video of an interview with Dr. Siegel about her United Nations humanitarian work, which was conducted by Dr. Goldberg on her weekly TV program, Dr. Carol Goldberg and Company.
The next web site, for a full-time independent practitioner, is an example of a site done very quickly. She wanted a site fast, had well defined work, and provided requested information, photos, and feedback promptly. From blank white screen to fully finished web site published on the Internet, Dr. Goldberg had this site from start to finish up and running in three days.
Dr. Hunter wanted a site showing how she combines her postdoctoral training in Psychoanalysis, Cognitive Behavior Therapy, and Couples and Family Therapy and the method she developed to treat trauma called Active Exploration. Dr. Goldberg suggested also highlighting a book Dr. Hunter wrote with Dr. Albert Ellis, entitled Why Am I Always Broke? as an excellent practice niche for her in this stressful economy.
A letter of recommendation from Dr. Hunter
The following sites are the first sites ever designed by Dr. Goldberg. They are for her television program and workshop/consulting business. Serendipitously, they led to creating Web Sites and Sound Bites?/font> because people who saw them asked her to design their sites.
This site Dr. Goldberg designed shows diverse aspects of her work, but was done when starting her TV program. Particular goals were to publicize the weekly TV program of which she is Host and Producer, "Dr. Carol Goldberg and Company," give its schedule, and provide a place for viewers to find out about and contact guests. A psychologist who saw it described as "solid information, not a lot of hype."
She devised two unique navigational schema: a magnifying glass for surfing the site and a TV screen for surfing her TV program's pages.
(Of course, no reference letter from herself, but she is a very satisfied client.)
While the above site and the site Dr. Goldberg designed for her workshop and speaking corporation, Getting Ahead Programs,?/sup> have some content overlap, they look very different. These contrasting examples were chosen to demonstrate the effects of color and other visual attributes. In particular, the black background simulates a darkened room, highlighting slides and videos projected onto a screen.
You could have your site displayed along with these samples.